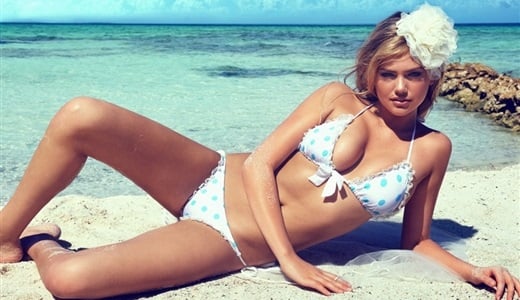 ---
Kate Upton once again stole the show with her fat titties in the 2014 Sports Illustrated swimsuit issue.
As you can see in the 47 photos below, Kate Upton's bulbous boobies were crammed into a series off ill-fitting bikini tops. They were then photographed on a tropical beach before being taken up in a special airplane to experience zero gravity. Which ironically did Kate no favors, because even without gravity her boobs looked droopy.
Though Kate Upton is clearly at the tale end of her prime she isn't a fat saggy tittied has-been yet, so lets enjoy her massive mammaries while we still can in these Sports Illustrated bikini pics.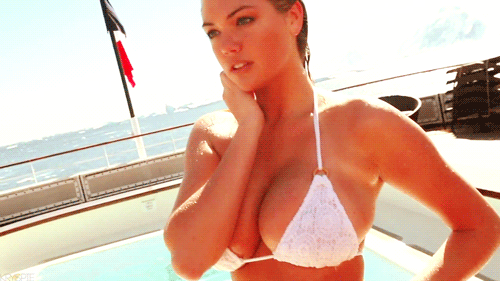 *Photos removed by SI's lawyers enjoy the Kate Upton GIF above instead