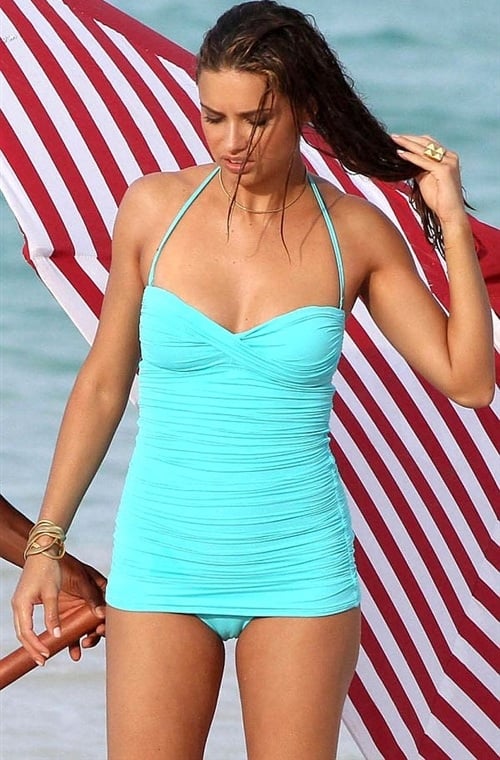 ---
Looking at an Adriana Lima camel toe is like seeing an old friend, and not just because I am Arab.
There are few things in the world sexier than the toe of a camel, but when a wet swimsuit clutches to Adriana Lima's privates to form what is commonly known as a "camel toe" it comes very close to surpassing the real thing.
I have a soft place in my heart for Adriana Lima, because even though she is a vile prostitute who poses nearly naked for a living, she was able to maintain her maidenhead until marriage. Of course Allah will still send her to the eternal hellfire for her sins, but I can not help but feel she did the best she could with a rotten situation i.e. not being born in a pious Muslim country.
I myself often wondered if I would be the pillar of virtue I am today if I had not been born in a great progressive land like Afghanistan, but instead in the backwards hedonist nation of Brazil like Adriana Lima was.
I hope it is not too late for Adriana Lima to repent for her sins. If she would become a proper Muslim woman now I think Allah will forgo the majority of her punishment because someone with a camel toe as glorious as Adriana's can not be all bad.