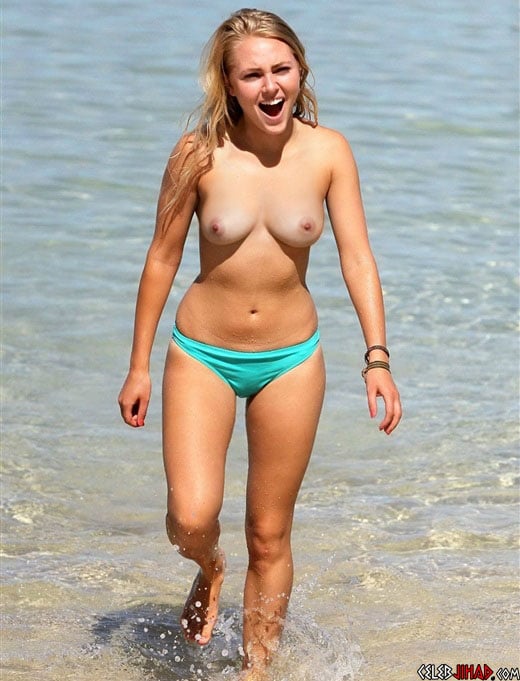 ---
As you can see in the photo above, former child star AnnaSophia Robb spent her Memorial Day topless at the beach.
It is extremely disrespectful for AnnaSophia Robb to prance around with her titties out on a day of remembrance for all the US soldiers who died in war… especially considering the great majority of the recent ones were homosexuals who despised breasts.
Yes ever since the US revoked their "don't ask, don't tell" policy their armed services have been inundated with all sorts of limp-wristed Nancy boys looking for the opportunity to be locked in close quarters together and dress in matching outfits.
If AnnaSophia Robb wanted to honor these men then she should have showed her bare ass instead, but only if it is abnormally hairy.