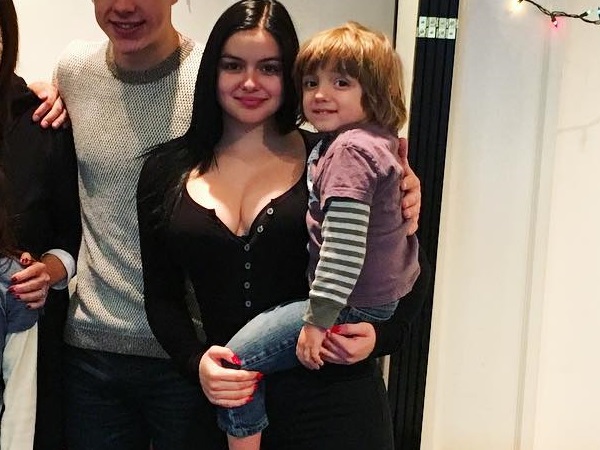 ---
There is an old showbiz saying that one should "never work with children or animals" because their cuteness steals scenes away from the talented actors. Of course 17-year-old "Modern Family" star Ariel Winter doesn't have that problem because the kid she works with looks like a Goomba from Super Mario, and the only talent she has is located on her chest and no child or animal alive could upstage her bulbous boobies.
Yes nothing could distract us pious Muslims from noticing Ariel Winter's immodestly bosomy teen titties busting out of her top in these photos, and then executing the proper punishment for such a shamefully immoral display.
In fact, you better believe that if a Muslim man were there with Ariel Winter when these photos were taken he would punt that little fugly brat she is holding across the room, and then give those luscious milk sacks a good hard tongue lashing until Ariel swore never to flaunt her engorged chest meat again… and she accepted Allah as her lord and master.