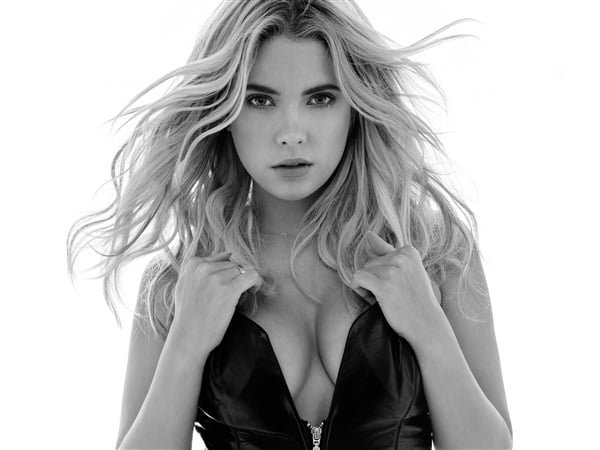 ---
"Pretty Little Liars" star Ashley Benson shows off her big boobs in a tight black leather dress in the new black and white photos below.
Ashley is not nearly as dumb as she looks, for she realizes that her only value as a woman lies in those massive milk sacks which dangle from her chest plate. Of course instead of utilizing her mammaries for good by serving as a nurse maid for hungry Muslim babies, Ashley has chosen the dark side by prostituting her bulbous tit meat for the perverse erotic pleasure of the depraved infidel masses.
Unfortunately for Ashley this sinful decision will not only result in her burning in the hellfire for all eternity, but it will also lead to her teats never being properly suckled dry. This will cause them to continue to swell until one day they explode, and when that glorious day happens let us pray that Ashley is riding on an Israeli bus.