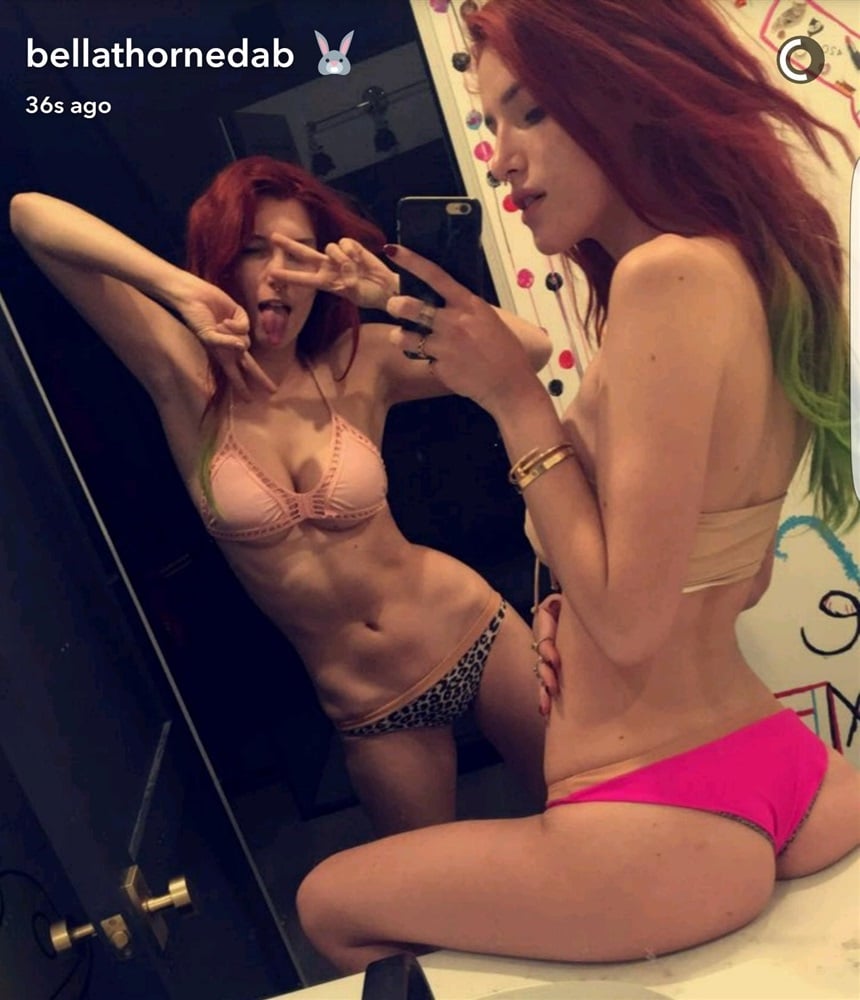 ---
Bella Thorne flaunts her tight teen ass in a pair of pink panties while posing with her sister Dani in the Snapchat selfie above.
Clearly Bella Thorne desperately wants us virile Muslim men to bend her over and pound her anus hole with our enormous meat scuds. Bella is even trying to sweeten the deal by offering up her sister Dani for a Thorne threesome, if a Muslim would just do her the honor of brutally stretching her rectum.
Of course this should come as no surprise, for as you can see in the video above Bella has been working out hard to get her booty halal enough to be worthy of an Islamic butt banging. Unfortunately for Bella her rump isn't up to our high standards yet, and throwing in her skanky sister is not going to change that. Perhaps instead of exercising with flimsy rubber bands Bella should try strengthening her hindquarters by pulling the plow. It is what my wives do, and I can (and do) bounce dinars off of their round toned hindquarters.