---
Bella Thorne had been teasing revealing her nip piercing for days now by taking selfies while braless in see through tops (as in the photos below). Today Bella appears to have finally delivered, as she took to her Snapchat to post a fully topless selfie showing off her new nipple piercing in the photo above.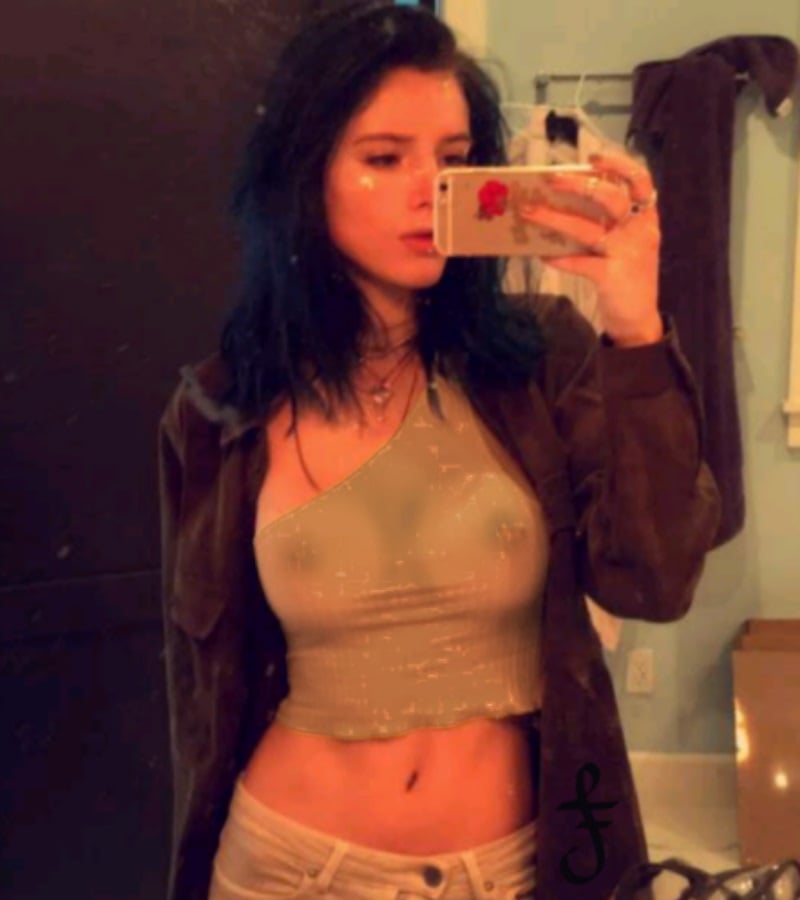 Of course Bella has been hinting that she wanted to show the world her naked breasts (in pics like the one below) for quite a long time now, and it appears as though getting her tit pierced was the impetus that finally made it happen.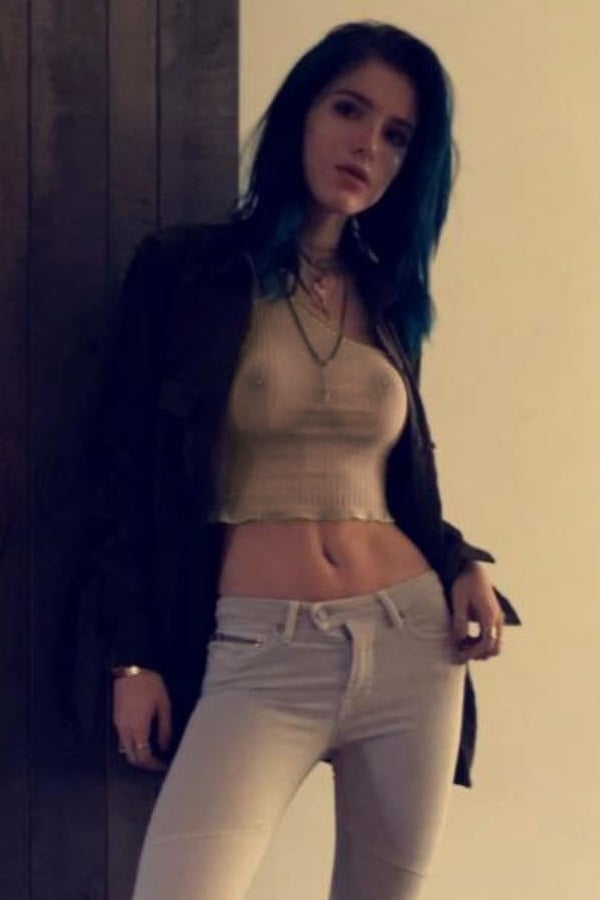 Unfortunately for Bella when Islam finishes conquering the West and she is carted off to the salt mines with all the other worthless whores to toil away their miserable existences, that barbell nip piercing is going to get ripped out and replaced with a nice hoop ring so that we can run a chain through it and secure her to the wagon and keep her from running off.