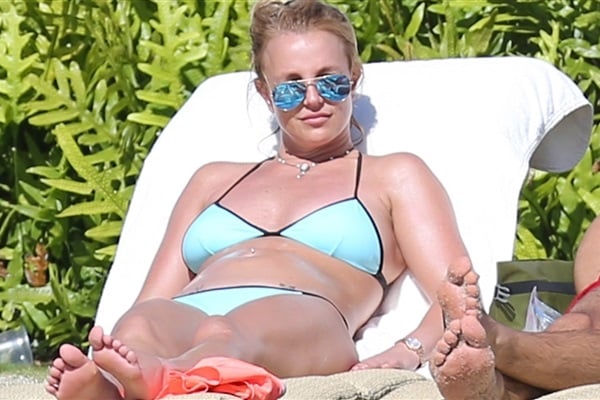 ---
Britney Spears flaunts her worn out old ass while vacationing in Hawaii in the candid bikini photos below.
Seeing Britney strutting her saggy dilapidated body on the beach in these pics perfectly illustrates just how awful infidel Western society really is. For Britney Spears' bare weathered feminine flesh is an abomination, and only in the sickest most depraved of cultures would a woman of her advanced age be allowed out in public let alone permitted to freely roam nearly naked on a beach.
Yes there are certainly no redeeming qualities to be found in these Britney Spears bikini candids. It is just a shame that Allah didn't see fit to send a righteous tsunami to wash away this white trash whore once and for all. No doubt he is probably waiting for Britney and Christina Aguilera to be on the beach at the same time so that he can right the wrongs of the late 1990's in one fell swoop.