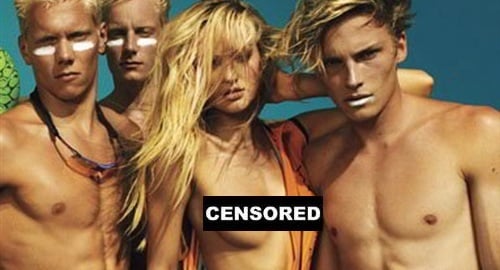 ---
Victoria's Secret model Candice Swanepoel was caught showing nearly every filthy orifice on her body while surrounded by pretty lady boys in these shocking photos.
I must admit I admire that taut tan body, with those nice breasts, and cute little nipples I could just pinch for days. It is too bad that whore Candice Swanepoel is grinding all over him
Yes Candice Swanepoel has ruined what could have been great artistic photographs of the male form. That bitch needs to pack up her tits and put on a burka ASAP.
It is a well known fact that us Muslim men are great admirers of the male body. As this video from an Afghan body building competition shows, nothing gets us more swollen with pride than greased up muscle men.
Candice Swanepoel must be stoned for sticking her shameful nude woman's body in front of these gorgeous lady boys.