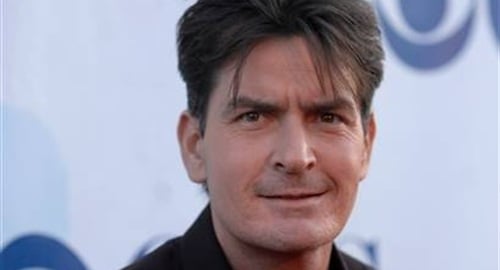 ---
Breaking News: Actor Charlie Sheen, who was rushed to a hospital Thursday morning with "severe abdominal pains", died from what doctors are calling withdrawal like symptoms at 6:46am Pacific Standard Time.
Though details are still sketchy, early word is that Charlie Sheen's death can be attributed to severe symptoms of withdrawal. Sheen was taken to a hospital for abdominal pains, which doctors quickly determined were being caused by a hooker's clear high heel shoe shoved into the actor's rectum. Once the shoe was removed Charlie Sheen stabilized and appeared to be out of the woods.
However, that was obviously not the case. Doctors wanted to hold Charlie Sheen for observation against the better judgment of his manager/whore wrangler Tony Fucelli. "I told dem guys Charlie needs his fix. He'll die if they keep him here", said a tearful Fucelli.
After nearly 6 hours without a whore Charlie Sheen went into withdrawal and quickly slipped into a coma. Doctors were unable to revive him and have pronounced him dead.
More on this story as it develops. Our thoughts and prayers go out to Charlie's family and the millions of hookers, porn stars, and struggling actresses that counted on him to make ends meet.