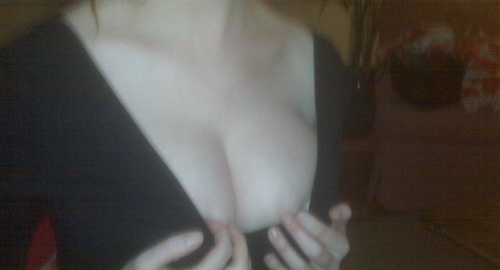 ---
Busty "Mad Men" star Christina Hendricks had the below private pics (including a topless pic) leaked to the web yesterday.
Of course Christina Hendricks used the standard Hollywood actress excuse of blaming a "hacker" for the leak. However, in a remarkable coincidence the new season of "Mad Men" premieres in less than 3 weeks.
I have often thought that Christina Hendricks would make a fine Muslim wife as her tits are bountiful, and she has the fat reserves in her hips to survive many a lean harvest. However, after seeing Christina's behavior in the leaked private pics below, I am beginning to seriously question her Islam-worthiness.