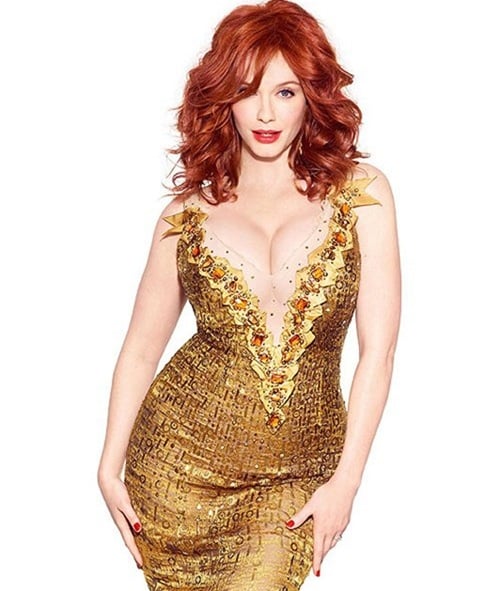 ---
Christina Hendricks shows off her breeding potential to us pious Muslim men in the new issue of Cosmo.
Christina knows that Cosmo is the preferred magazine of Muslims shopping for a 2nd or 3rd wife, so it is the perfect place for her to flaunt her bountiful breasts and wide child bearing hips.
No doubt clan leaders, imams, and possibly even Sheiks, will be interested in purchasing Christina Hendricks as she could birth and nourish many a future Jihadist with her womanly frame. For Christina's sake let us hope her maidenhead is still intact so that she may fetch top dollar at market.