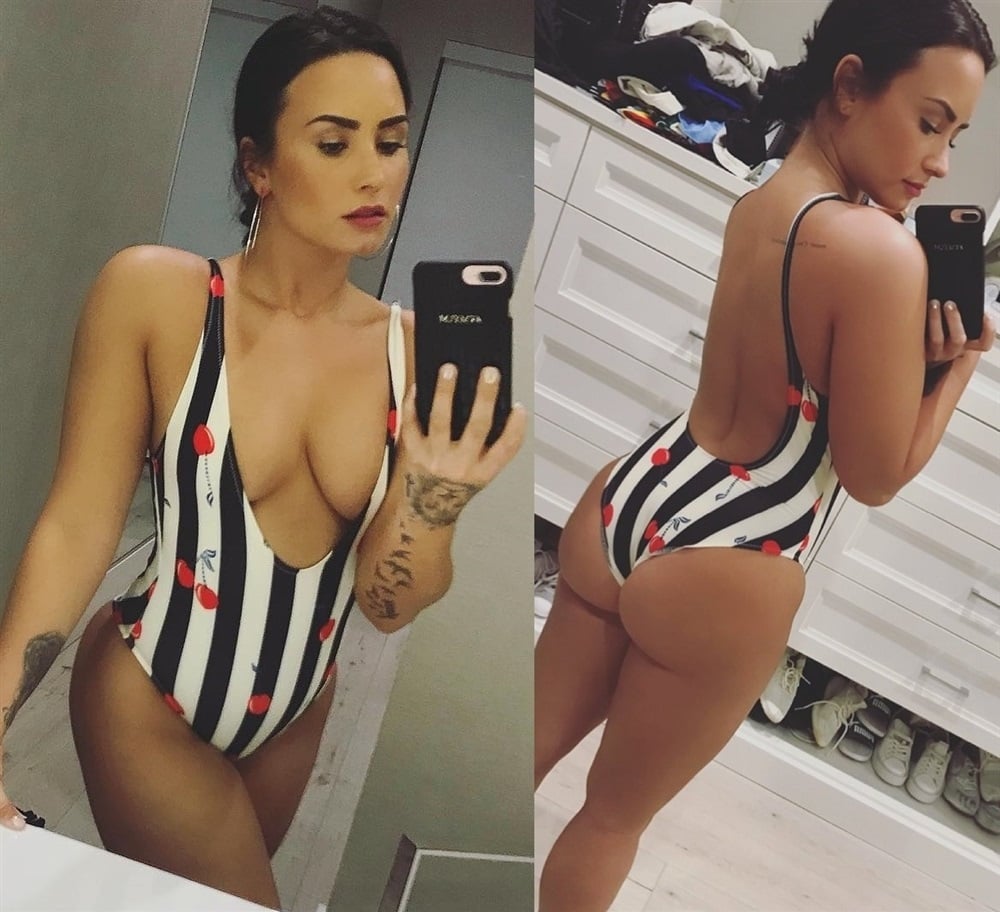 ---
Demi Lovato kicks off 2018 the same way she started off 2017 (and pretty much every year before that as far back as we can remember) by flaunting her fat titties and bulbous ass in slutty selfies.
As you can see in the photos above, Demi lets her sloppy breast meat and blubbery booty cheeks hang out of this cherry covered swimsuit. Of course before these pics the last time Demi's crotch had a cherry was right before her audition for the Disney Channel back in 2008.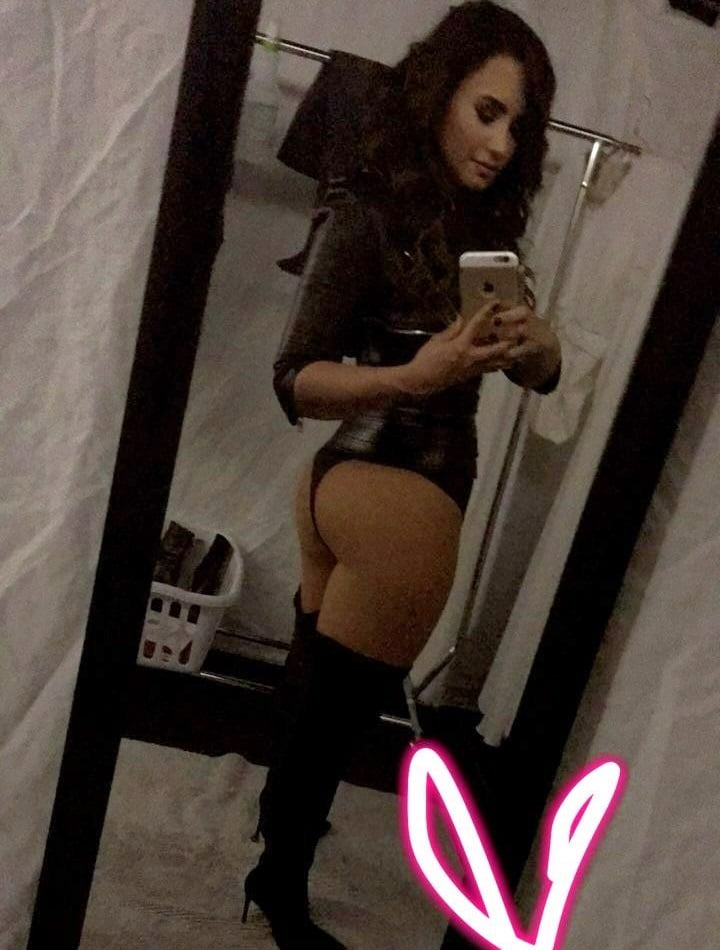 Yes Demi Lovato has been brazenly display her backside for nearly a decade now (with a brief respite when she went to rehab for her eating disorder) despite the fact that we have denounced her and her degenerate derriere more times than we can count.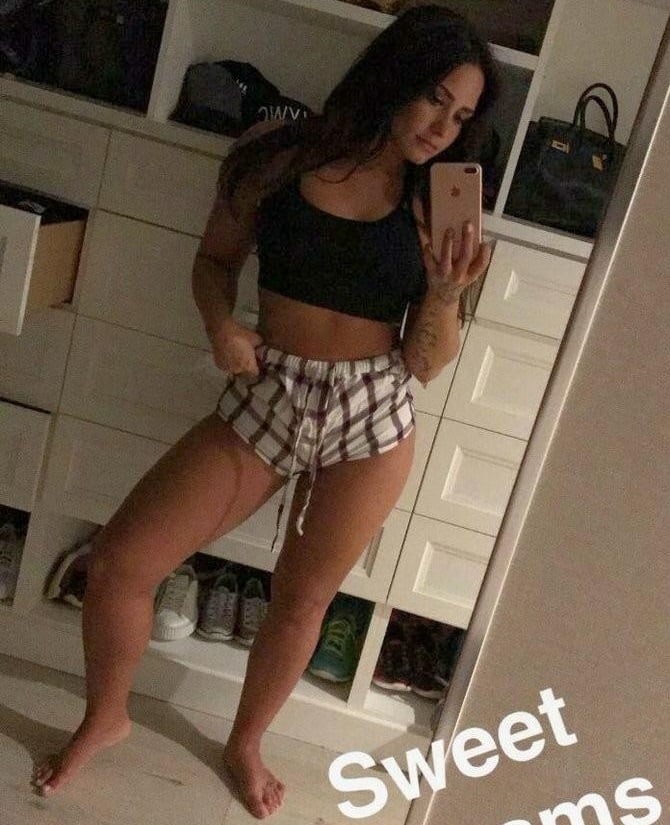 Clearly it is time to take our righteous Jihad against Demi to the next level by filing formal charges against her in Sharia court. And so we demand that the great Satan US of A extradite Demi to Riyadh without delay, so that in 2018 she finally pays for her heinous hiney crimes.