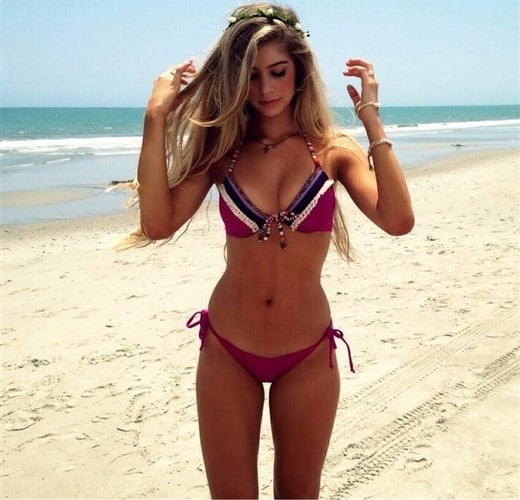 ---
19-year-old Disney star Allie DeBerry just posted this bikini photo to her Instagram.
Allie stars on the hit Disney channel show A.N.T. Farm, which I can only assume is a show about an Ass aNd Titties farm. If so Allie DeBerry must play a prime piece of livestock as her bosom appears perky and firm, and based on her thigh gap in this bikini pic it is quite likely that her ass is shapely and ample.
After seeing this bikini photo of Allie DeBerry it is clear that she has what it takes to be the next former Disney star to whore her way into the heart's of the infidel public. As pious Muslims we will have to keep a close eye on her, so that we can be properly outraged when she inevitably blossoms into a full blown slut to make it big heathen Hollywood.