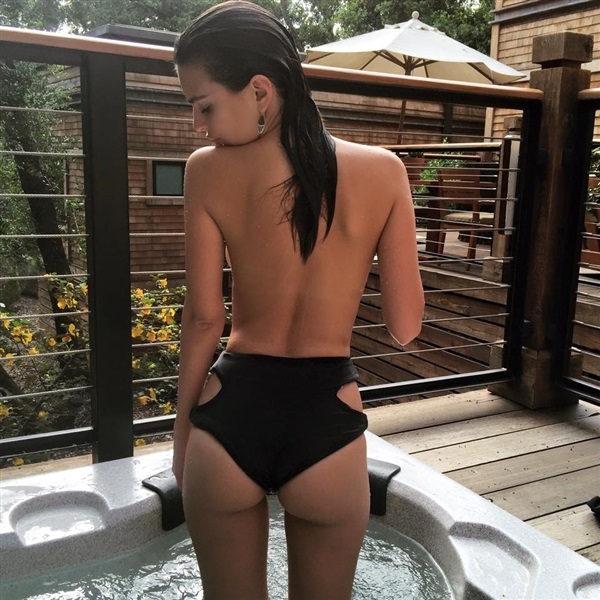 ---
Model Emily Ratajkowski gets wet, topless, and shows off her tight booty in not one but two photos which she just posted on Instagram.
In the first photo, Emily appears to be sporting some sort of poorly constructed adult diaper, as never has so much fabric covered so little. In the photo below, Emily shows off her ass in a more traditional thong while showering outdoors and cleaning herself with a shredded dish rag.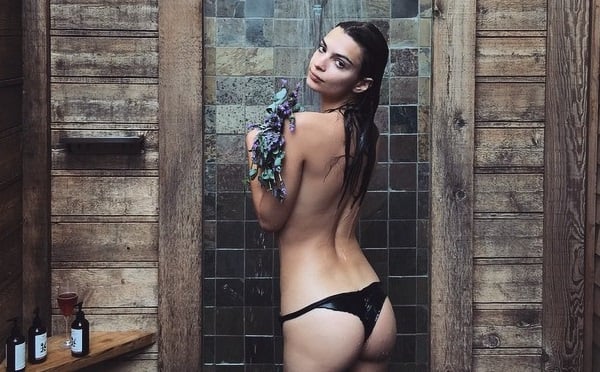 Clearly Emily Ratajkowski hopes that by posting these ass pics she will entice a virile Muslim to stretch her anus with his enormous manhood. While the backside of any bacha bazi (dancing boy) is certainly far more alluring than Emily's, the fact that from behind with her wet hair slicked back one could easily pretend that she is of an acceptable breeding age certainly raises her chances of getting a Muslim butt blasting.
However, once Emily has received her righteous rectal reaming she will want to get a better designed diaper, as the powerful thrusts of an immense Islamic meat scud will almost certainly make her incontinent for the next several months.