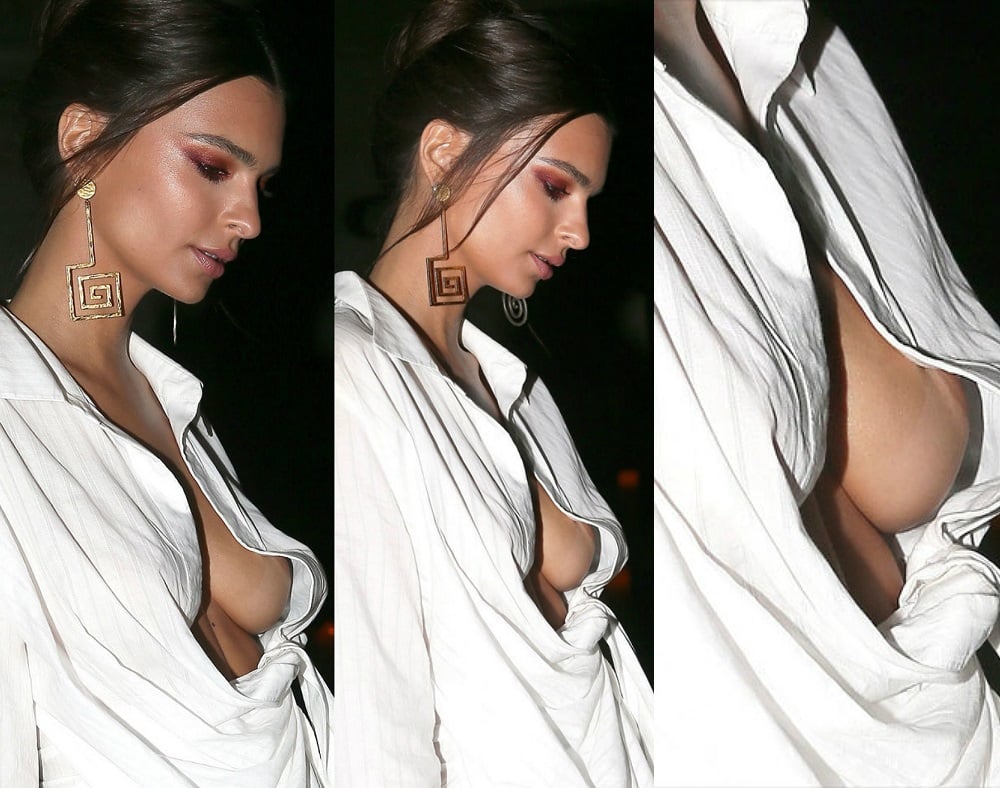 ---
Emily Ratajkowski's boob and nipple slip out of her shirt in the disturbing photos above.
It couldn't be more clear that Emily Ratajkowski lusts after our mighty Muslim manhoods, and that she hopes that by flaunting her tits like this she will be able to experience the extreme orifice stretching that only a tunic snake can bring. Unfortunately for Emily the only banging she will get from us Muslims walking around with her titties flapping in the breeze like this will be from the righteous stones of justice.
However as you can see in the video above, with her brazen whorish antics Emily does seem to attract quite a few degenerate lesboqueers to fondle her sex organs… They then no doubt follow Emily back to her hotel room for a night of passionate love making, as their tongues eagerly explore each others moist aching lady holes… A sickening sight to be sure!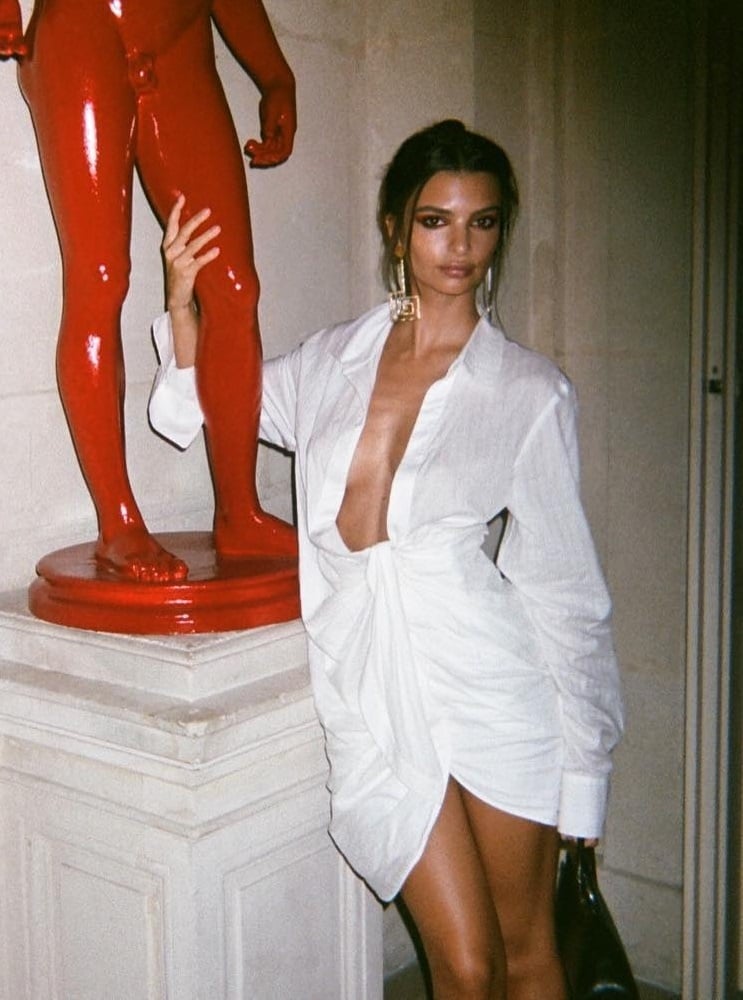 Yes so long as Emily Ratajkowski continues to dress like a skank she will have to settle for lesbodyking with her fellow models, and the pathetically tiny penises of the infidel males as immortalized in this statue next to Emily in the photo above.