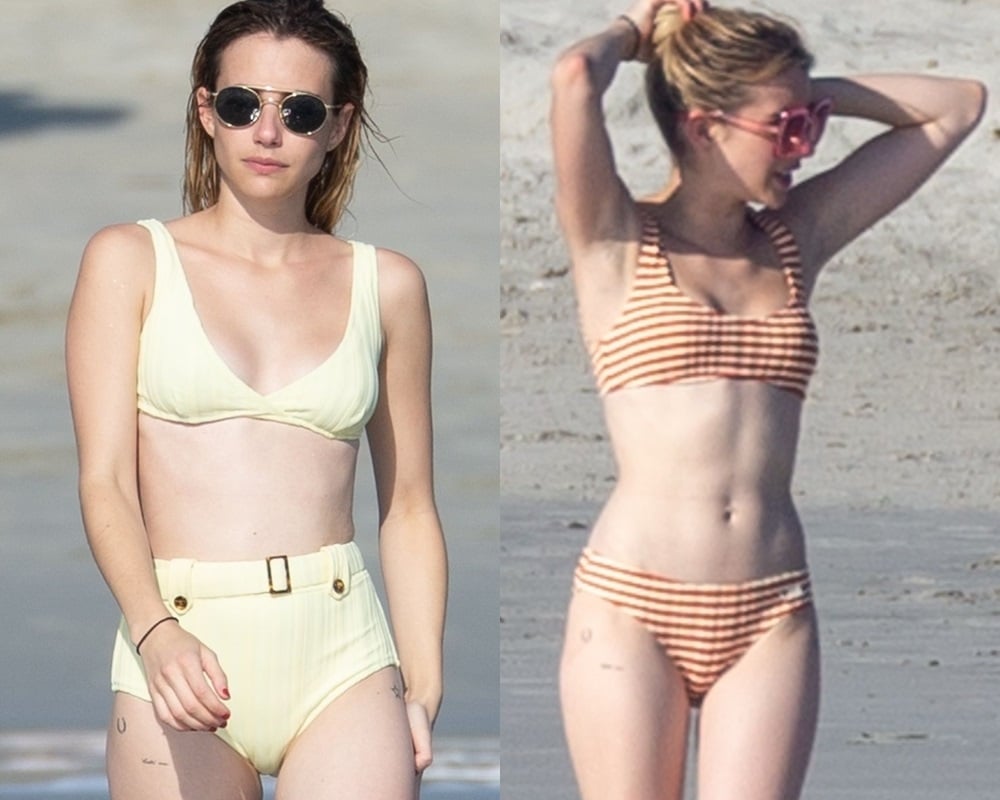 ---
Actress Emma Roberts does an excellent job of looking frumpy and androgynous while at the beach in the candid bikini pics below.
It is certainly a nice surprise that Emma's body looks more like her father Eric Roberts' than her aunt Julia Roberts' in these pics…
Especially considering that Emma does possess blasphemously feminine and perky tit mounds, as you can see in the video clip above.
Thankfully Emma appears to be a chaste woman by degenerate Western standards, and she has an adequate amount of shame towards her sinful female frame… As having her nipples surgically removed and replaced with electric tape was certainly a nice touch… Even if it was a bit unnecessary considering that wearing the holy burka is easier, and runs a much smaller risk of infection.