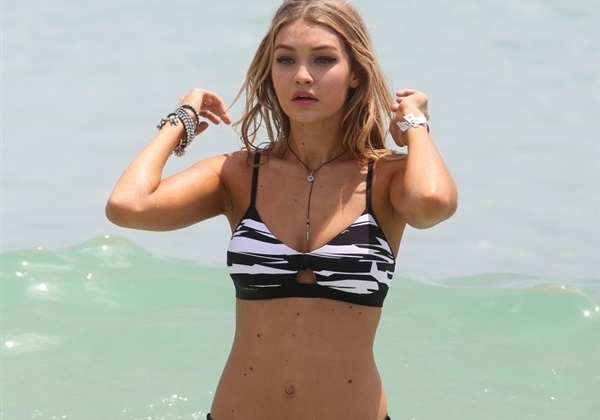 ---
Below are some behind the scenes bikini candids from model Gigi Hadid's latest photo shoot in Miami.
Gigi Hadid is fast becoming one of the biggest names in the modeling industry, and that should come as no surprise as she is a Muslim woman of Palestinian descent. Of course by our superior Muslim standards Gigi is quite homely looking, but compared to the infidel models she is definitely at the top of the heap.
Yes there is no denying that Musliminas are by far and away the most attractive women in the world, and Gigi Hadid's rise to stardom in the West further proves this point. No doubt the kuffar masses are now green with envy knowing that behind every burka lies beauty that they could not even possibly begin to comprehend, as the best (and hairiest) of our Muslim women are married off and hidden away when they are still in their primes at 8 or 9 years old.