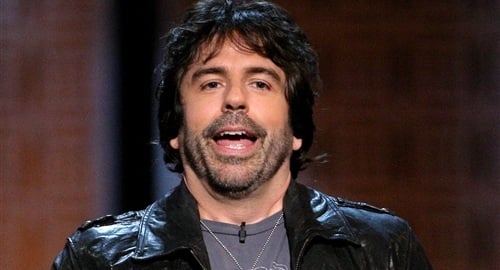 ---
Comedian Greg Giraldo died earlier today from an overdose of prescription pills at the tender age of 44.
Greg Giraldo died doing what he loved, lying unconscious in a hospital bed after having his stomach pumped. Like all heathen Americans, Giraldo was hooked on prescription pills by the Zionist controlled pharmaceutical industry. Unfortunately it cost him his life.
Revered as one of the funniest comics of his generation, Greg Giraldo made a name for himself on such shows as "Last Comic Standing" and the various "Comedy Central Roasts". No word yet if Comedy Central will be filming Greg Giraldo's cremation for a new roast special, but rest assured once Greg's body is a charred black mass Lisa Lampanelli will try to stick it in her vagina.
RIP Greg Giraldo
In related news Dane Cook and Carlos Mencia are doing fine.