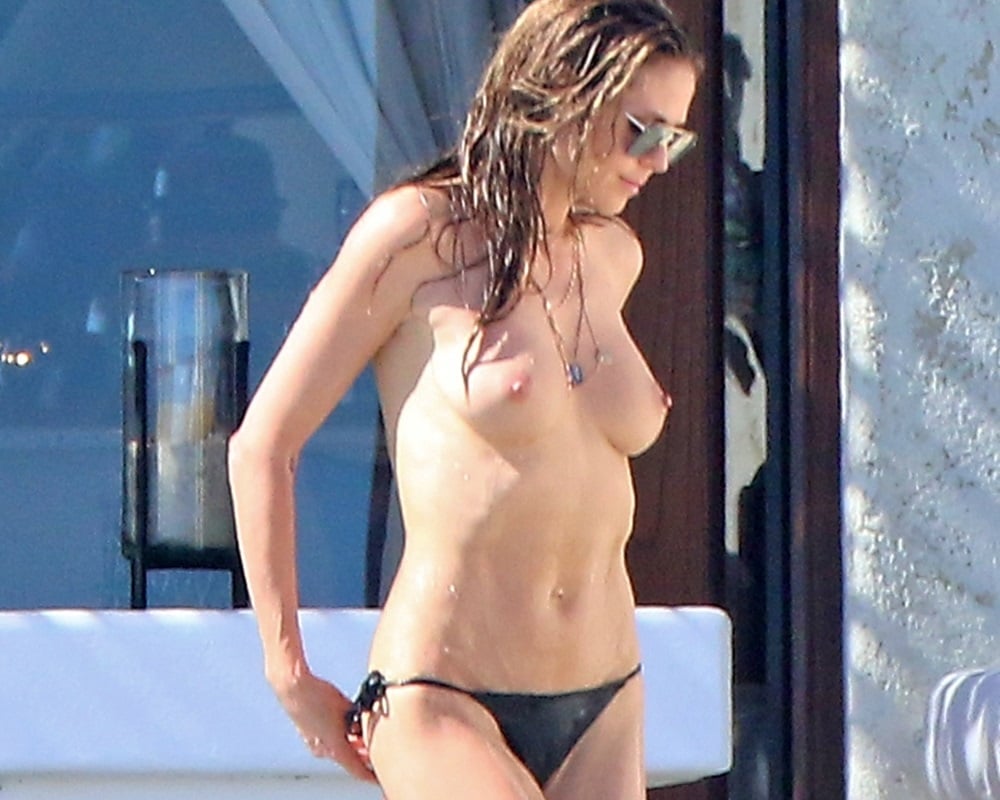 ---
Former supermodel and current "America's Got Talent" judge Heidi Klum shows off her Teutonic titties while topless on vacation in the candid photos below.
As you can see from these topless pics, Heidi Klum is your typical German woman in that she is both long-limbed and a tremendous whore. Of course this does not intimidate us powerful Muslims, for as the holy Qur'an states in reference to breaking in women "The taller the tree the more rewarding it is to chop it down".
Yes you can rest assured that soon enough Heidi and her Bavarian boobies will be brought to heel in the future Islamic caliphate of Germanistan. Unfortunately for Heidi there is no place in a civilized Islamic society for a worn out old recovering mudshark, so she will be recycled into something useful like compost… Or if she is lucky her leathery weathered flesh will be used to upholster the seats of a Sheik's limited edition 24k gold-plated Mercedes.