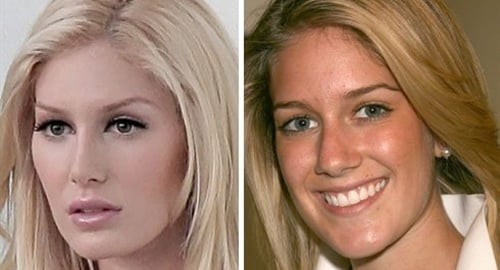 ---
Pictures of "The Hills" star Heidi Montag after having 10 different plastic surgery procedures done to her face and body have been released.
Heidi looks fantastic! Who was the witch doctor that performed these miracles on her face? There is nothing more aesthetically pleasing then a woman who is incapapable of showing any form of expression in her face.
Spencer is a lucky man. Heidi will now be able to sit in quiet regard to her husband, and not risk a lashing for showing a sign of disapproval at his actions. I only hope for Spencer's sake that one of the 10 plastic surgery procedures Heidi underwent was to have her clit removed. There is nothing like making sweet love to a woman who can achieve no enjoyment as she lies there with a blank look on her face.