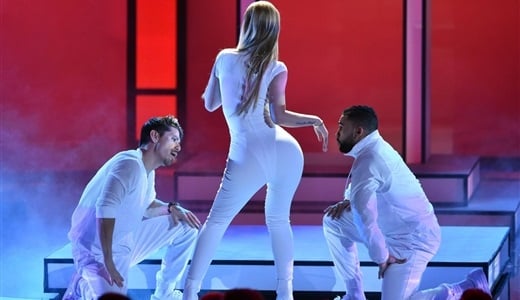 ---
Rapper and infamous degenerate mudshark Iggy Azalea wears all white while performing at the "People's Choice Awards" last night in Los Angeles.
If this were the Muslim people's choice Iggy Azalea would be wearing all white as well, but instead of performing her terrible rap songs she would be getting dragged to the town square for a righteous stoning.
Of course Iggy Azalea's new found affection for the color white will not extend to any other aspects of her life. For Iggy did not get her ass injected with 30lbs of industrial grade chicken grease and watermelon juice to get white guys on her. So get a good look at these photos below now, for this may be the last time anything white is on Iggy's hideously deformed body.