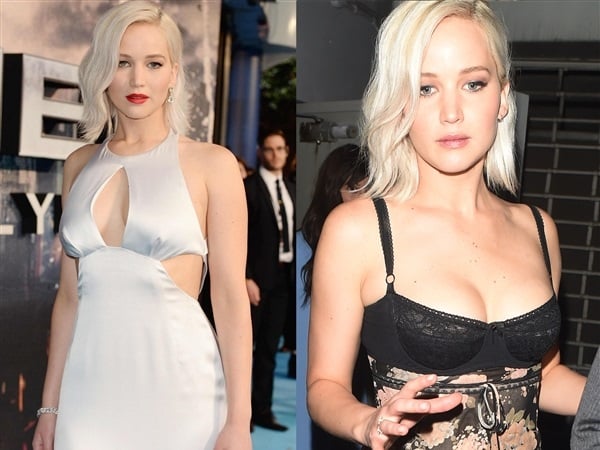 ---
Jennifer Lawrence shows why she is the highest paid actress in heathen Hollywood right now, as she flaunts her sideboob and hard nipples in a slutty silver gown at the premiere of her new film "X-Men: Apocalypse".
Of course Jennifer Lawrence didn't get to where she is today simply by whoring her body on the red carpet, and so after the premiere Jennifer put on a nightie and stumbled drunk out of a car in front of a mob of paparazzi. These depraved antics are why Jennifer gets the big bucks, for she will not hesitate to break out her titties whenever she needs to garner attention for one of her horrible movies.
However, the fact that Jennifer Lawrence is this successful at prostituting herself to increase ticket sales even after having had private photos exposing her bare boobs, lady lips, and butt hole leaked online, speaks volumes about the insatiable nature of the infidel masses' depraved appetites.