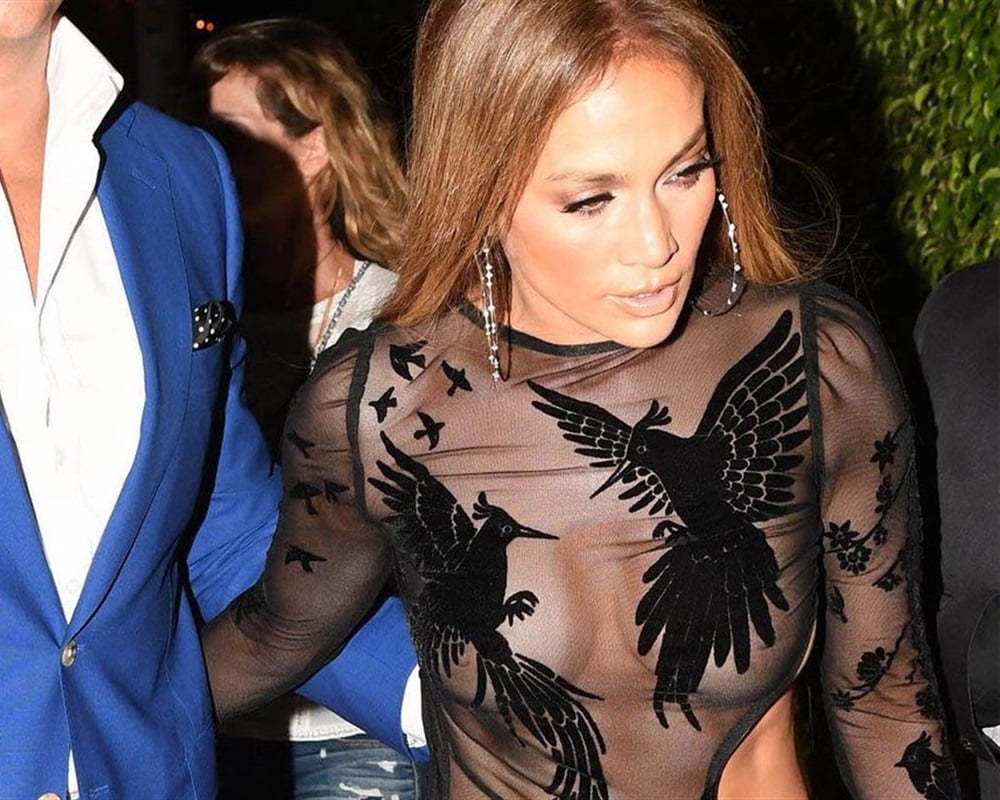 ---
Jennifer Lopez slips both of her nipples out while braless in a see through dress in the photos below.
Of course Jennifer became really famous when she wore a slutty green dress to the 2000 Grammy Awards. So it is no surprise to see that JLo would go back to the well like this, and try to restart her fledgling career by parading her dilapidated tit toppers on the streets of Miami in this dress.
Unfortunately for Jennifer since the turn of the millennia infidel Western culture has descended even further into the cesspool of depravity, and so her whorish outfits are no longer going to garner her the attention she desires no matter how much of her geriatric mammaries she has hanging out of them. In fact, at this point nothing Jennifer does short of walking bent over with her fat Puerto Rican butt cheeks spread apart will get her back in the limelight for more than a 24 hours news cycle.