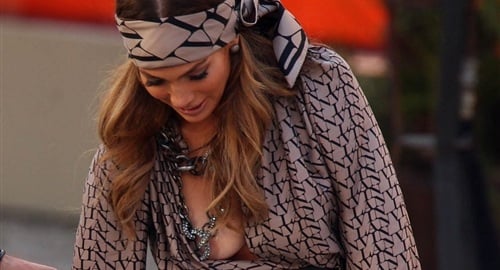 ---
As you can see in the photo above singer, actress, and old whore Jennifer Lopez exposed her nipple for the world to see, and I must say I am disappointed.
Though her aureola are large, misshapen, and dark just like I like… I was under the impression that Jennifer Lopez was a type of Mexican known as a "Puerto Rican", and that they had lush sexy black hairs covering their nips. There is nothing more revolting to a Muslim man than a hairless nipple, so this is quite a let down.
Thanks to this Jennifer Lopez nipple slip pic I now know how the infidel children must feel when they find out there is no Santa Claus, or that Jesus was a homosexual Jew. Allahu Akbar!