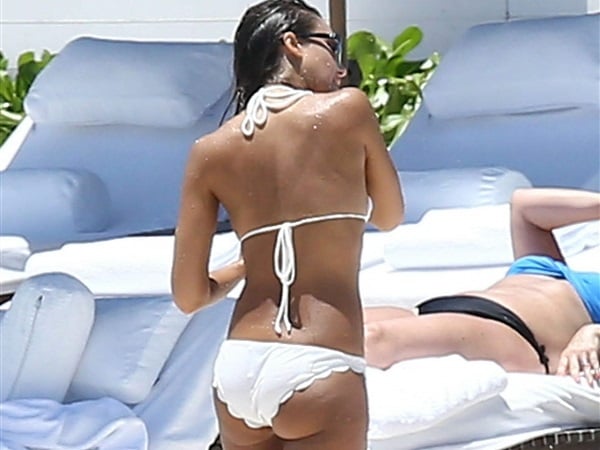 ---
Jessica Alba shows off her bronze body in a white bikini while vacationing in Mexico in the candid photos below.
It just wouldn't be summer without photos of Jessica Alba whoring her Aztec ass in a tiny bikini, for year after year Jessica seems to instinctively return to the beaches of her ancestral homeland in Mexico to prostitute her sinful taut Mesoamerican female frame.
It is just a shame that the Mexican drug cartels are not smart enough to expand into consumer products for paranoid Facebook moms, because Jessica Alba's "Honest" company is worth over a billion dollars and she is making an abduction extremely easy for them. Of course I'm not saying they should cut Jessica's head off or anything, but after they were done extorting her relatives and business partners they could sell her to us Muslims for we'd certainly pay good money for the privilege… Especially after being tormented for so many years by Jessica's body in bikini pics such as these.