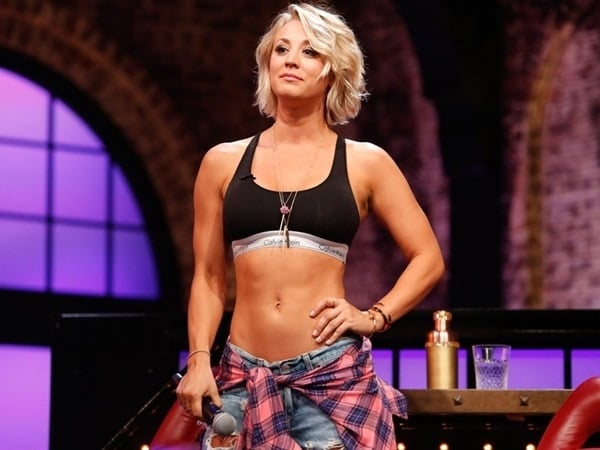 ---
"The Big Bang Theory" star Kaley Cuoco whores her tan toned body in a sports bra and some jean shorts in the stills below from an upcoming episode of the TV show "Lip Sync Battle".
Since her divorce Kaley has clearly worked hard to tighten her body and get it in top shape. Of course perhaps if Kaley would have paid more attention to her figure when she had a husband she would still be married right now instead of being an apostate divorcee bound for the eternal hellfire.
Yes Kaley may be able to put on a brave face and gyrate onstage while lip syncing to a couple of stupid songs, but it is obvious that she is still hurting on the inside and exposing her fit bare flesh in a sports bra on television like this is just her way of lashing out. Of course when us righteous Muslims get our hands on Kaley, we will show her the true meaning of lashing out by flogging her with a whip made of stiff Nile reeds causing her to be hurting on the outside as well.