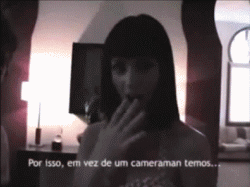 ---
Pop star Katy Perry just could not help but flash her ample cleavage to the camera in this video from a Grammy after party.
Recording devices are like crack for attention whores like Katy Perry. Because her dad missed a dance recital when she was young, Katy Perry is now overcome by an uncontrollable urge to prostitute her body at the sight of a camera.
If Katy Perry's father had missed her soccer games as well she'd almost certainly by doing this slutty stuff while dating a black guy, so I guess you could say he wasn't a complete failure. However, all is not lost, Katy Perry's dad can still show her he cares by burning her face with acid for disgracing their clan.