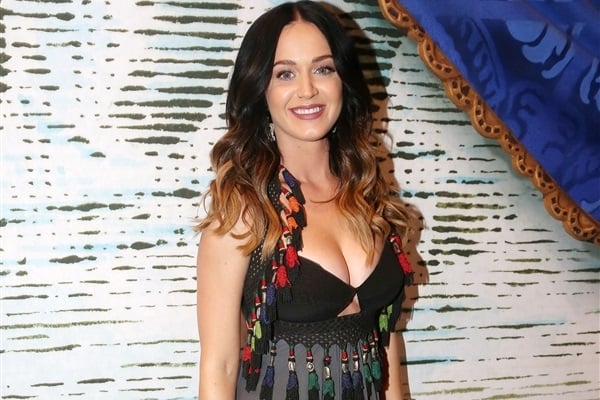 ---
Katy Perry takes her boobs out to a Broadway show in a hippie push up bra dress in the photos below.
It appears as though Katy and the old girls had a great time out together, as all three of them seem to be in high spirits as they pose for photos with a couple of kids, two mangy looking bitches, and a couple of dogs.
Looking at these photos one can not help but feel sadden and frustrated by the fact that Katy Perry is now an infertile old shrew, who failed to fulfill her womanly duties of birthing a litter of hungry future Jihadists babies that would have suckled her teats dry. Instead Katy chose a life of sin and sluttery lip syncing to horrible pop songs while jiggling her ample bosom, which clearly remains heavy with milk that has almost certainly turned sour by now. What a complete and utter waste of talent!