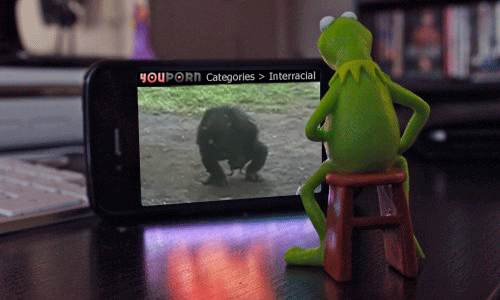 ---
Beloved Muppet character Kermit The Frog was caught watching interracial porn.
As you can see in the disturbing video above, Kermit appears to be pleasuring himself to a video of rapper Lil Wayne banging a frog.
It is shameful that this type of perversion is the kind of thing that gets a children's entertainer like Kermit off, but it is what we have come to expect from sick infidel culture.