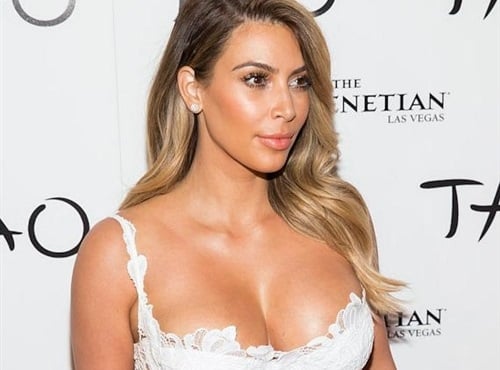 ---
Kim Kardashian flaunts her cleavage in these busty photos from her engagement party.
As you can see in the photos below, Kim Kardashian tried to make this engagement party a classy affair by singing gypsy tunes with her mother/pimp (here), getting drunk and telling her fiance Kanye West how many men she's been with (here), and only brazen flaunting her breasts once (here).
All in all Kim was definitely on her best behavior. We will see if it will carry over to Kim's chicken and waffle themed bachelorette party, being hosted in the Los Angeles Lakers' locker room.