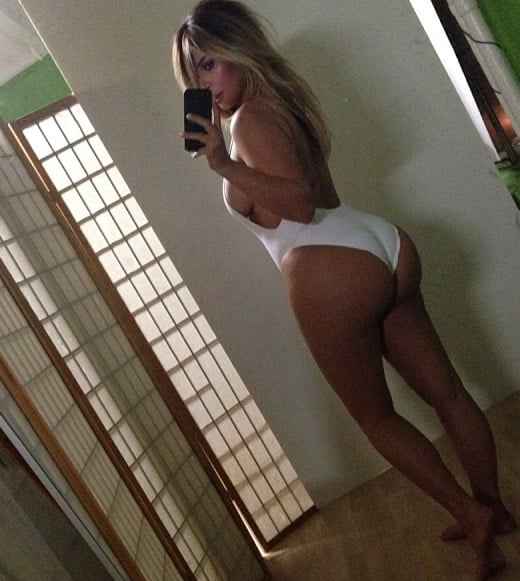 ---
Kim Kardashian took to her Instagram to post a photo of her enormous post-pregnancy booty in a swimsuit.
This will no doubt be just the first of many slutty photos to come from Kim Kardashian in the next few weeks, as she has over 9 months of attention whoring to make up for.
Add to that the fact that Kim Kardashian's sex life has slowed considerably with both football and basketball seasons now in full swing, and you have the conditions for a perfect storm of Kim Kardashian social media whoring. So batten down the hatches brothers we are in for a bumpy butt of a ride.