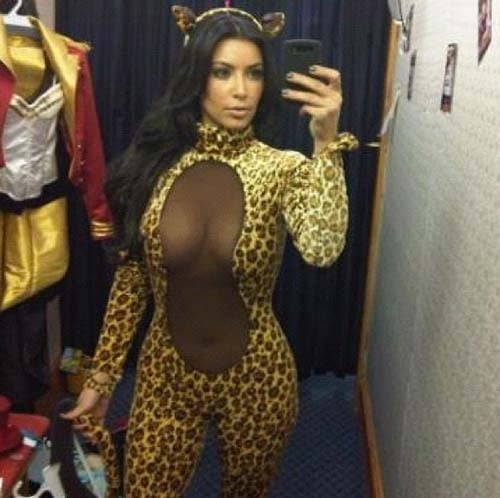 ---
The heathen holiday of Halloween is not only a time for Devil worship, but also an excuse for slutty attention whores like Kim Kardashian to wear ridiculously whorish costumes.
Of course that is just what Kim Kardashian is doing in the leopard costume photo above. Though it is doubtful that this will be Kim's final choice for a costume this year.
Instead of dressing as a leopard Kim should try to find a costume that reflects her true character. For instance Kim could go as a big red ass baboon, a slutty watermelon, or perhaps she should just dress a dark moist hole.