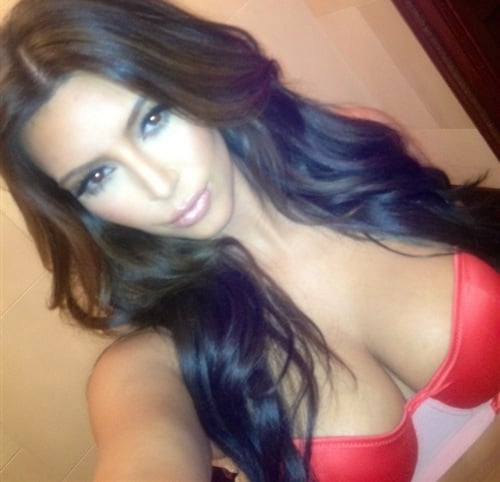 ---
Times are tough for Kim Kardashian as public opinion of her has been steadily declining since her sham wedding then divorce from Kris Humphries.
Ever the multi-tasker, Kim Kardashian tweeted the above pic of her saggy tits in a pushup bra to combat the bad press, and troll for new black dick.
This PR stunt by Kim will certainly go over well in the heathen Western world, as the infidels love slutty pics shared on social media. Whether this bold move of showing tits instead of ass will score her another black guy is yet to be seen.