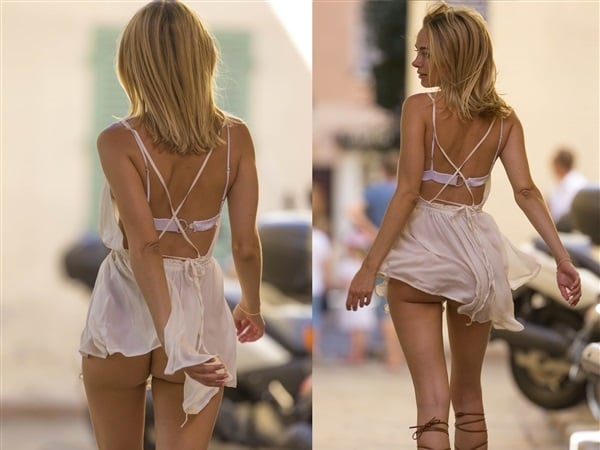 ---
British socialite Kimberley Garner flashes her nude ass while strolling the streets of St.Tropez in the south of France in the photos below.
Every year hopeless romantics like Kimberley Garner flock to the south of France to fulfill a dream… to get roofied, stuffed in a shipping container, and sold off into sexual servitude in the civilized Islamic world. With that in mind it is not at all surprising to see Kimberley walking around this sea port town flaunting her tight bare ass in this tiny dress, as she is clearly hoping to catch the eye of a Tunisian slave merchant.
Unfortunately for Kimberley, even though her round rump is pleasing on the eye, she is far too old to be worth the trouble of abducting and transporting across the Mediterranean for she is unlikely to fetch more then a few dinars and a sick goat at auction. However, us Muslims do have to give the English credit for having vastly superior socialites then the United States' grotesque fat ass skanks.