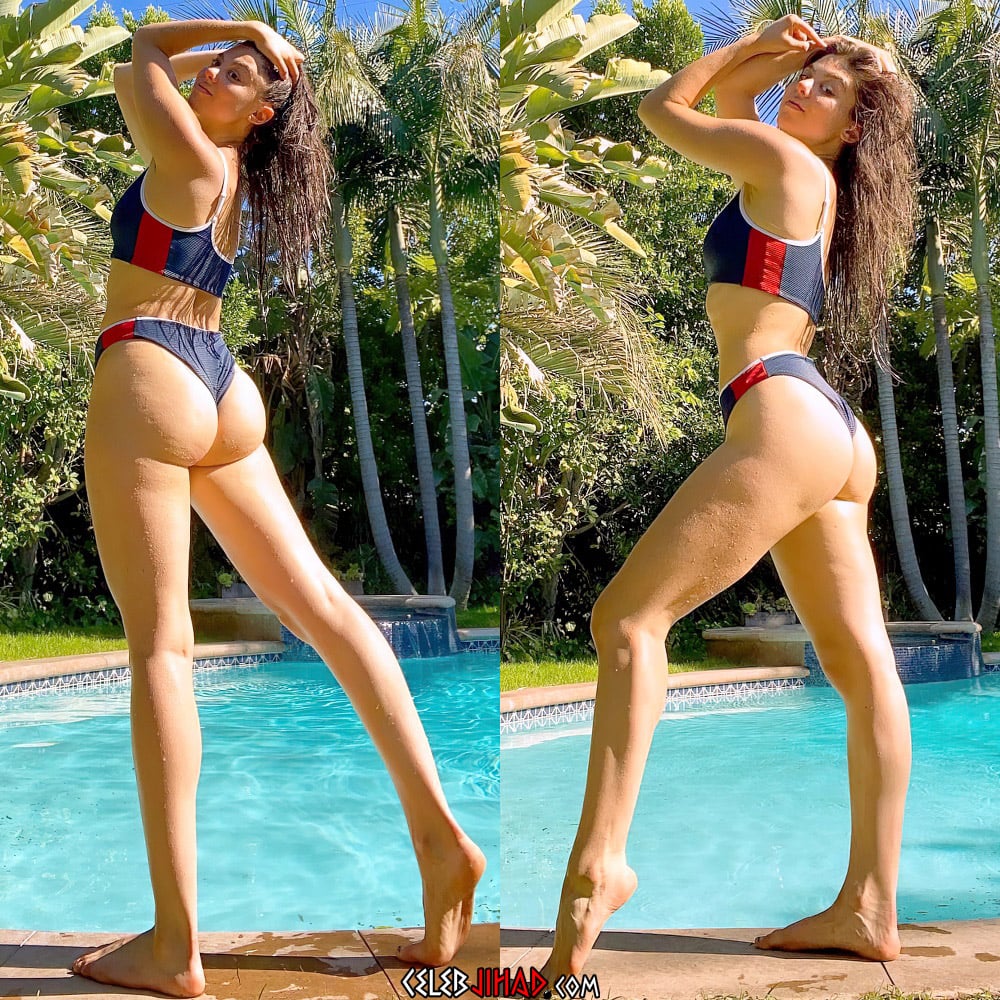 ---
Nickelodeon star Kira Kosarin flaunts her plump round ass cheeks in a thong bikini and perky pushed-up titties in a black top while going stir-crazy in quarantine in the photos above and below.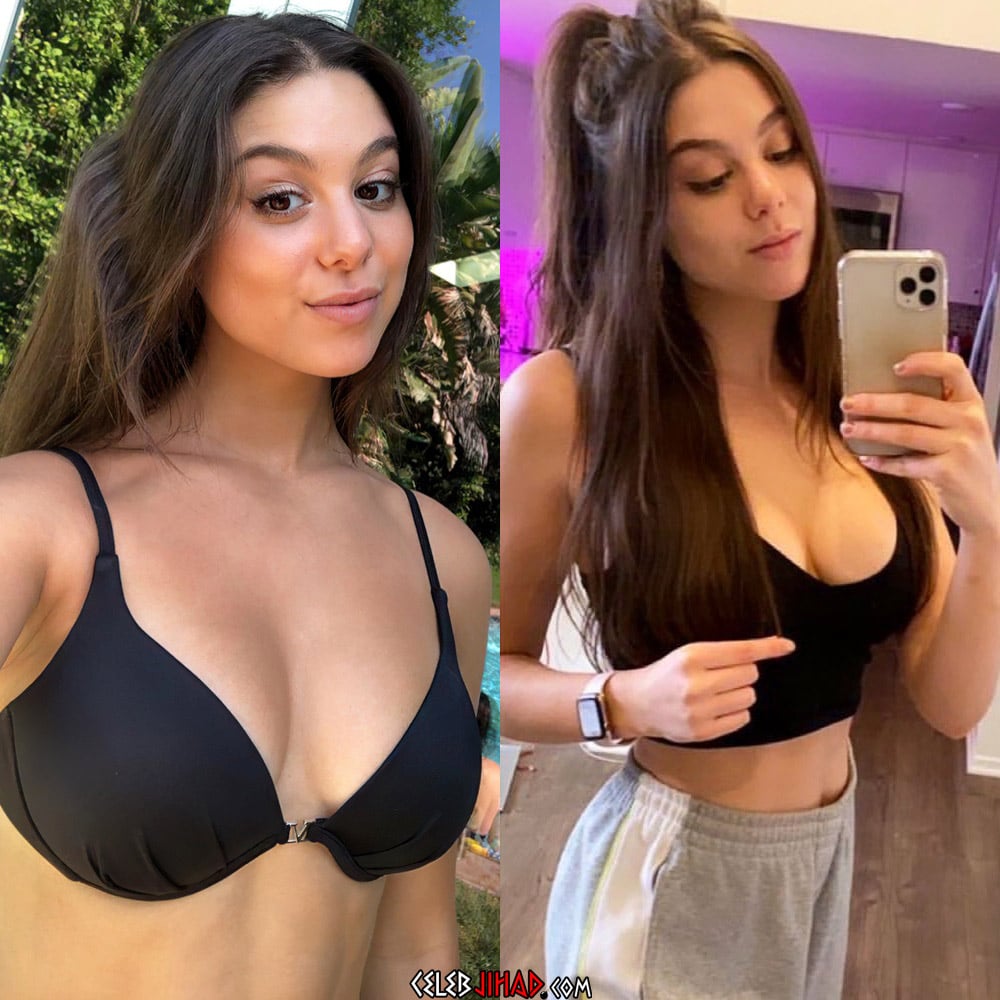 They say that there is such a thing as "quarantine fatigue", and us righteous Muslims are certainly suffering from it… As we are extremely tired of our pious eyes being continuously assaulted by the sight of sex organs selfies from bored salacious celebrity sluts like Kira.
Yes, someone needs to release this degenerate Jezebel from quarantine so that she can stop shaking her breasts in her living room and go back to jiggling them on the street corner where they belong. For tricks aren't going to turn themselves, and Kira has no doubt been sucking a dangerously low amount of dicks of late.