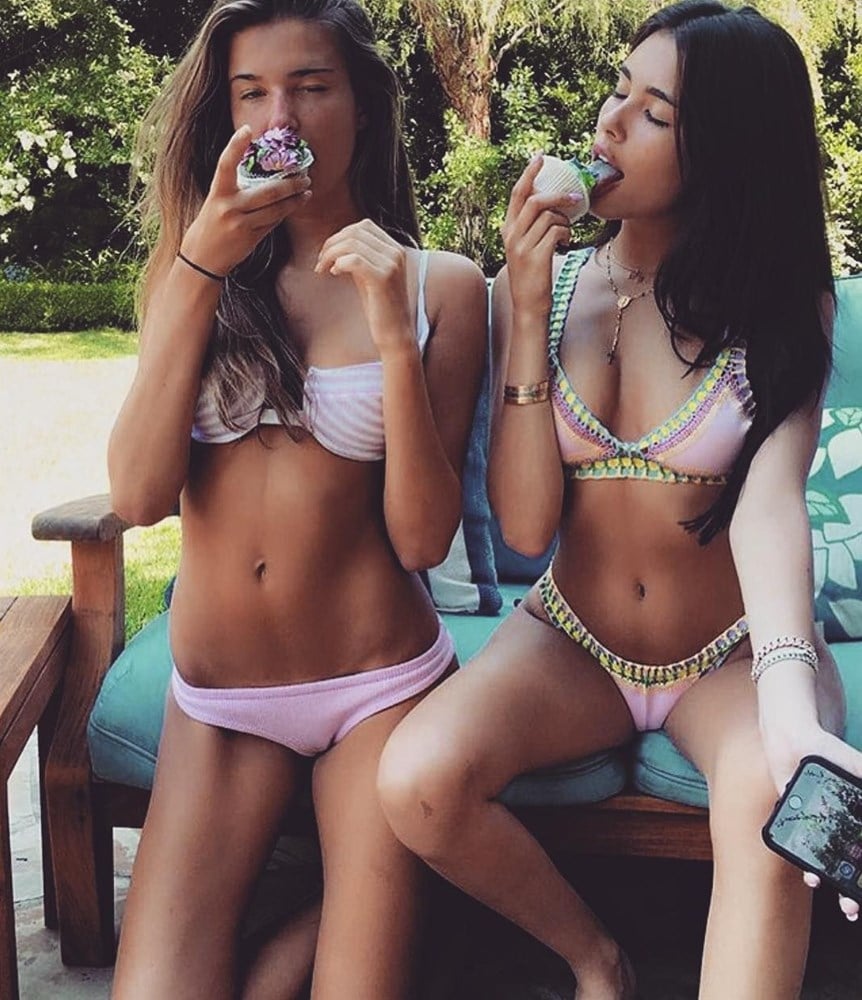 ---
Not only does singer and social media star Madison Beer flaunt her camel toe while seductively licking a cupcake with a friend in the photo above, but she also displays her thigh gap and ass while wearing a thong bikini in the video below.
If Madison Beer keeps teasing us virile Muslim men like this she is going to get a hard banging whether she likes it or not… From the stones of justice of course.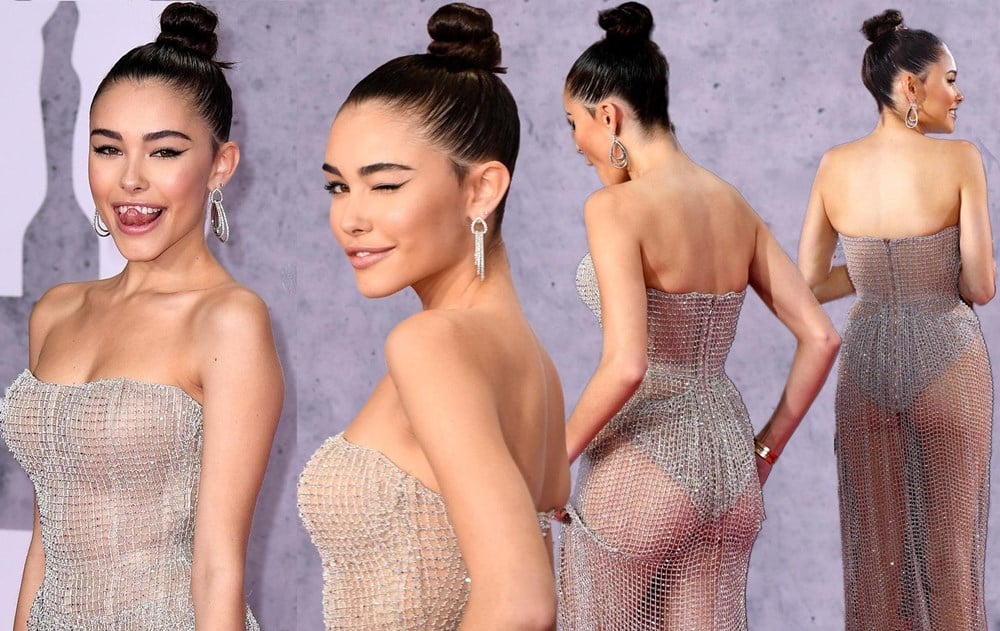 Yes, our pious Muslim meat scuds would never do Madison the honor of violently penetrating her sex holes no matter how much she sticks her tongue out and winks at us. For our hearts and loins are pure and only yearn for Allah, so they can not be seduced by heathen harlots no matter how tight and overtly sexual they may be.