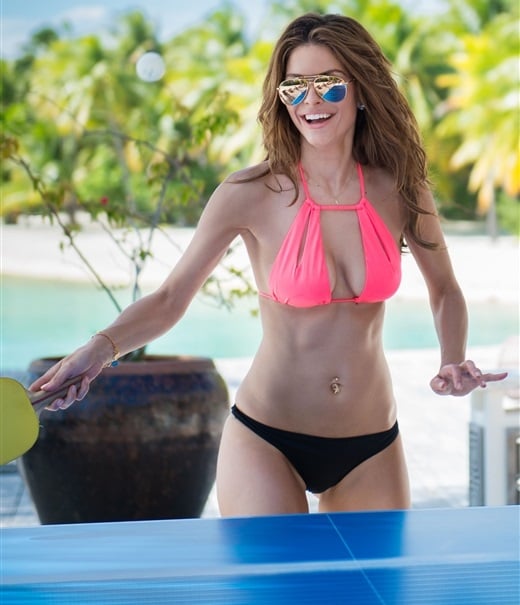 ---
Greek-American TV hostess Maria Menounos plays ping pong while in a bikini in the offensive photo above.
Table tennis is one of the most beloved pastimes in the civilized Islamic world, as it is our third favorite sport behind killing infidels and rape. How dare Maria Menounos defile this delightful game by playing with her shameful feminine body on display in this bikini.
If Maria Menounos wants to play ping pong then she must respect the rules of the game as set forth by the Iranian Council Of Athletics, and wear the burka. Yes the burka does make it difficult for women to move and pick up the ball on lobbed shots, but it is certainly preferable to the sickening sight of Maria's breasts bouncing around as she lunges here and there to hit returns.