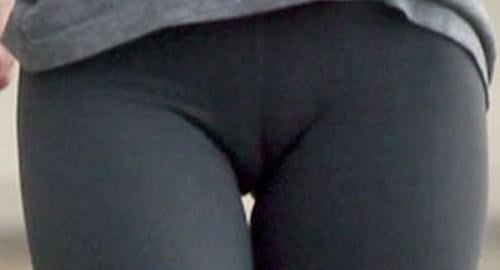 ---
Megan Fox seems to be willing to say or do pretty much anything to continue drawing attention to her new movie Transformers 2. Does that include stuffing her sweat pants up her slit so she sports some major cameltoe? You bet'cha!
Megan Fox also only says what every man wants to hear. First she announced she had broken up with her long time boyfriend Brian Austin Green by declaring "I'm currently what you would call single".
Then Megan kicked it up a notch by telling the world that she is in fact bisexual and that she previously had a relationship with a woman saying, "I decided that I was going to get her to love me back, and I went out of my way to create a relationship with this girl, a stripper named Nikita."
What is next for the actress? My guess is Megan will reveal how much she loves giving head then demonstrate on a reporter's microphone. Until then we'll have to settle for these pics of her cameltoe.