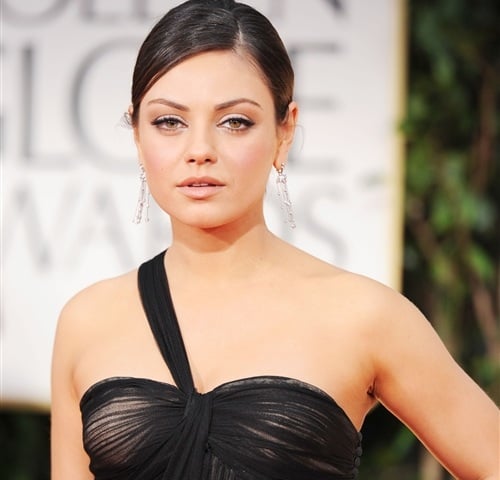 ---
Even though Mila Kunis was not even nominated at the 2012 Golden Globes, that did not stop her from showing up at the event in a see through dress with her right tit nearly exposed in a desperate attempt to land an award.
This is what infidel Hollywood award shows have digressed to. Pathetic actresses like Mila Kunis showing up and exposing their offensive bodies in the hopes of getting recognized for their "work".
Thankfully the Zionists at the Golden Globes had seen better Eastern European Jew tits in their day, and were unimpressed by Mila Kunis' see through display as she walked away empty handed.