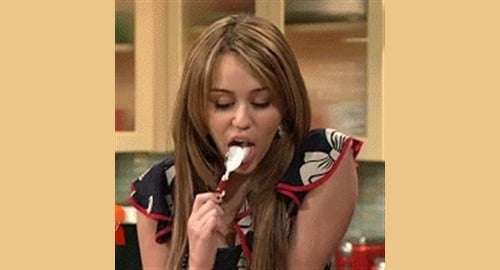 ---
When Miley Cyrus isn't out spreading the word of Allah (and no that is not a euphemism), she is in the kitchen serving her male relatives as the GIF below shows.
Notice how Miley dutifully licks the spoon to make sure the food is eatable for male consumption. Miley Cyrus truely is an role model for her sex.
Now who requested a dish made entirely out of cum is another matter. My guess is that it was Miley's half-brother Trace Cyrus. That guy just looks all sorts of homoqueer. Regardless, the point is Miley Cyrus did not question him and fulfilled his baking needs in timely manner and with great attentiveness. Western kuffar women could learn a lot from this GIF.