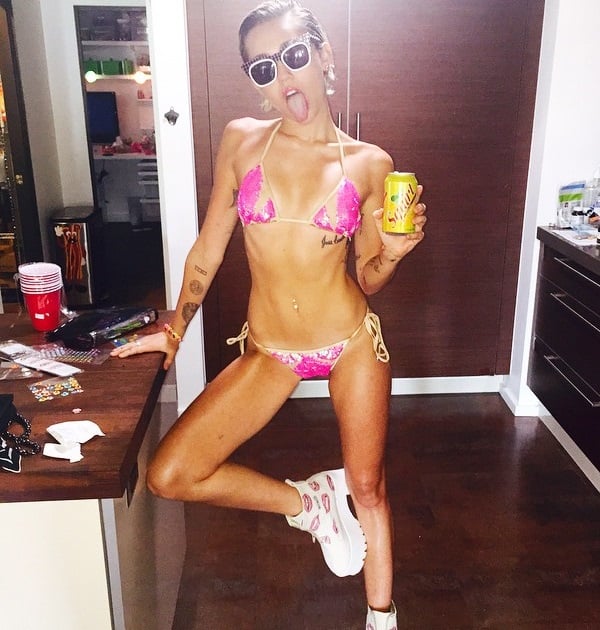 ---
Miley Cyrus expresses her excitement over the coming of summer by showing off her tight tan body in a tiny bikini in the photo above.
Miley's body is certainly halal as it is pleasingly unfeminine and reminiscent of the ones belonging to our beloved bacha bazis (dancing boys), so she has Islam's blessing to show it off in extremely skimpy bikinis like the pink one in the photo above and the shiny blue one in the photo below.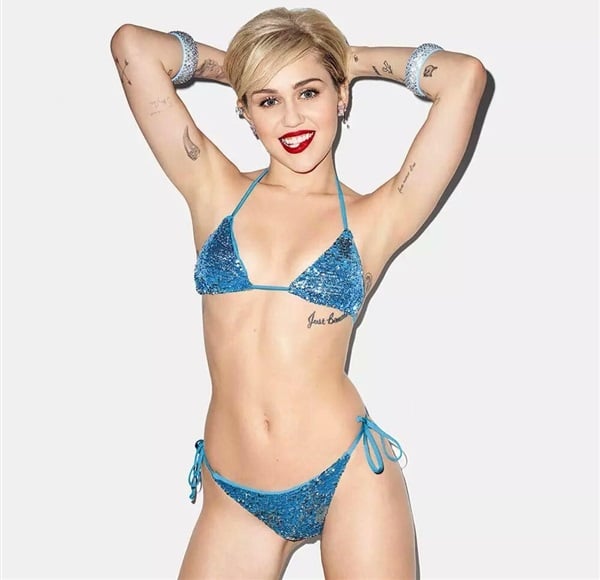 Yes if only more infidel women had the piously androgynous frame of Miley Cyrus, I would not have to spend the summer months sweating my enormous hairy balls off in my tunic while walking the LA beaches kicking sand in the face of immodestly attractive women in bikinis and denouncing them as wanton Jezebels. But alas a Jihadist like myself can not rest until Sharia law reigns supreme, and sinful female sexuality is wiped from the face of the earth once and for all.