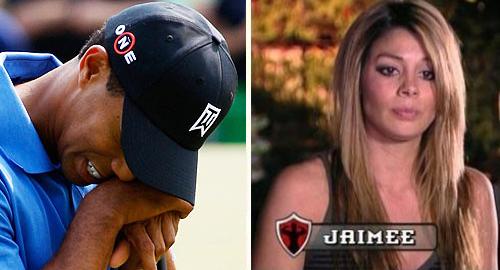 ---
Well the flood gates are now officially open. A new woman has come forward claiming to be Tiger Woods mistress.
Her name is Jaimee Grubbs. She claims she met Tiger in Las Vegas in 2007. She was a cocktail waitress at the time. According to Jamiee she had a long-running affair with Tiger.
If Jamiee Grubbs looks familiar that is because she is no stranger to being the other woman. On the 1st season of VH1's "Tool Academy", Jamiee was one of the girls who brought on her boyfriend because he acted like a tool.
Half way through the show Jaimee was shocked when another woman appeared and claimed to be her boyfriend's real long time girlfriend. The tool confirmed that the other woman was his real girlfriend and Jaimee was just something on the side.
I have a feeling a few more women are going to come forward before this is all said and done. Tiger should have stuck with the long drive instead of trying to 2 putt.