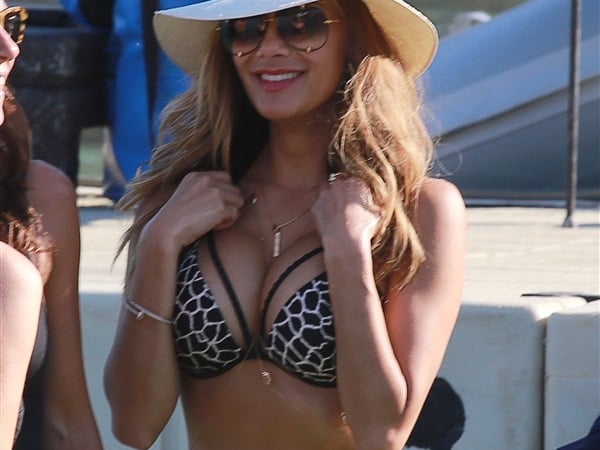 ---
Former "The Pussycat Dolls" lead singer and "The X-Factor" judge, Nicole Scherzinger shows off her busty bossom in a bikini while vacationing in Greece in the photos below.
The fact that the Greeks have to import a busted old whore like Nicole Scherzinger proves just how broke they are, and frankly it serves them right for despite having Persian roots they foolishly chose to be a Christian nation and join the European Union.
If the Greeks were smart and had renounced the false Jew god Jesus and joined their ethnic cousins in the Middle East then they would have no financial troubles, as Allah would have blessed their lands with a plentiful supply oil. Not only that, but only the best of the best cleanest Western sluts would make pilgrimages to satisfy their loins, instead decrepit skank Nicole Scherzinger will surely have the Greeks' crotches burning worse than Athens after the Battle of Thermopylae.