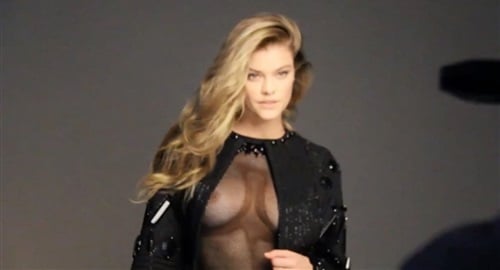 ---
Model Nina Agdal slips a nipple in these behind the scenes pictures below from her photo shoot with Editorialist magazine.
This Nina Agdal nip slip is outrageous! How dare she taunt Islam with her sinful perfectly round pink areola like this. Israel may be bombing Syria, but I think we can all agree that this Nina Agdal nip slip is the more egregious offense against the Muslim people.
Since Nina is a barren shrew her nipples serve no function, but to agitate us pious Muslims. If she wishes to continue whoring her body in front of the camera, and not face the wrath of a strongly worded fatwa then she should have nipples removed at once. I have a sharpened scimitar and a blow torch which should do the trick.