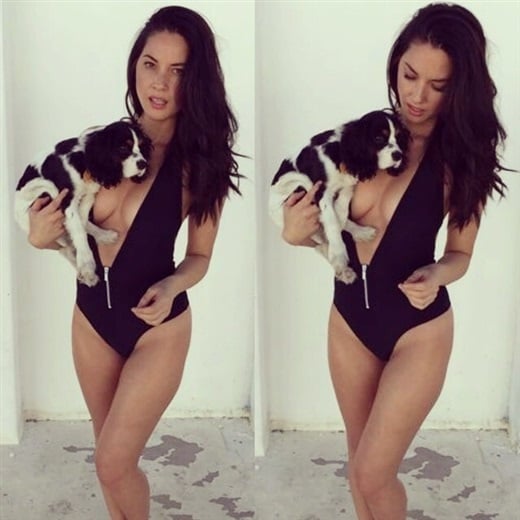 ---
Olivia Munn shows off her puppies while in an extremely low cut swimsuit in the disturbing photo above.
Clearly this bitch is in heat and needs to be fixed ASAP before she gets gang banged in an alley by a pack of strays. Olivia's owners really should be more responsible, for the last thing we need is a litter of Munn mutts running around pissing on everything.
Yes it is clear from these Olivia Munn swimsuit puppy pics that she is in desperate need of some training, and a rolled up newspaper smack to the snout just isn't going to cut it. What Olivia needs is intensive boot camp training at the hands of a powerful Muslim man. It is the only way to get this savage beast to start acting right before she has to be put down.