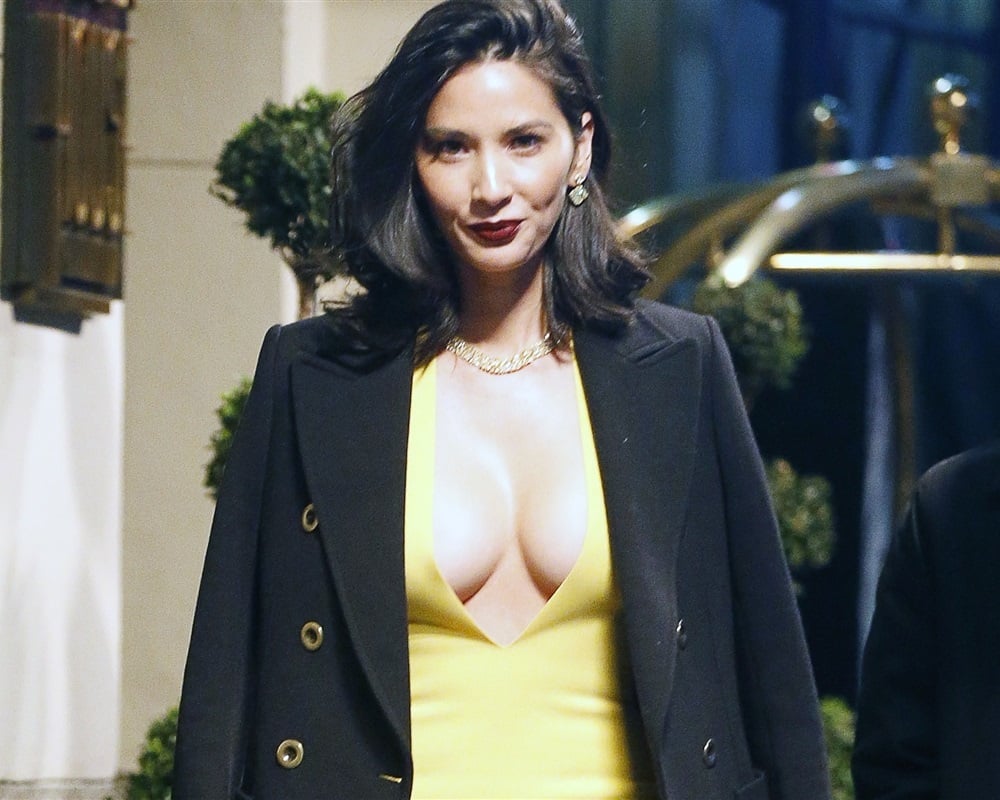 ---
In a show of support for her quarterback boyfriend Aaron Rodgers who is playing in the NFC championship game this weekend, Olivia Munn takes her tits out for a stroll in a hideous extremely low cut Green Bay Packer colored dress in the photos below.
One can not deny that Aaron Rodgers is a great QB, and after being accosted by the sight of Olivia Munn's saggy breasts in this dress it is easy to see why… For her droopy milk sacks are shaped like footballs, giving Aaron extra practice in the bedroom and a leg up on the competition.
Of course even without Olivia's deflated mammaries Aaron Rodgers and the Packers would still win and go on to play Tom Brady and the New England Patriots in the Super Bowl. For Allah has a sense of humor and the irony of the NFL season starting out with Colin Kaepernick kneeling during the national anthem for "Black Lives Matter", and then ending with the two whitest teams in the league (by far) playing in the Super Bowl is just too rich to pass up.