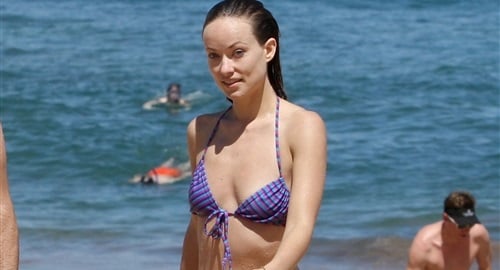 ---
Actress Olivia Wilde tries to lure ships onto the rocks in these candid bikini pictures from Hawaii.
As a bride of Satan, Olivia Wilde enjoys nothing more than bewitching men with her steely blue eyes and then claiming their souls for her dark lord.
Thankfully us Muslim men are immune to the charms of this demonic enchantress, as Olivia Wilde in a bikini does nothing for us. For even though Olivia has a pleasingly unfeminine body we only have eyes for Allah and the prophet Muhammad.