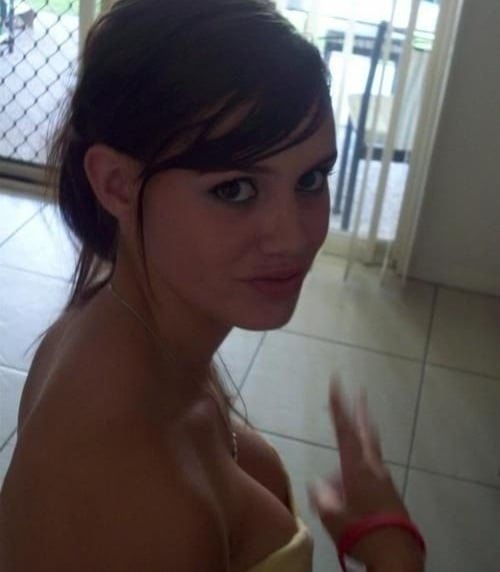 ---
Rachel Bilson, the name conjures up questions like "who is that?" and "wasn't she that annoying girl from a Fox TV show?".
However, now with the release of the above Rachel Bilson private pic in which she is shamelessly flaunting her sinful tit cleavage, her name will forever be remembered in the Muslim world as that Hollywood whore with a decent pair of perky tits.
Kudos to Rachel Bilson for finally doing something of note and making a name for herself with this private cleavage pic. Unfortunately for Rachel she will pay for it dearly when Islam conquers the West as no push-up bra yet designed has been shown to be stone proof.