---
Pop star Rihanna just posted these completely topless photos of herself from the French men's magazine Lui to her Instagram.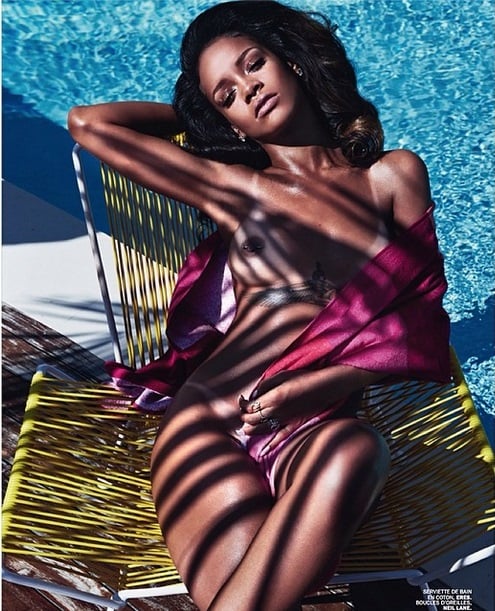 The French love seeing a woman's sinful teats, so Rihanna's primitive breast meat should entice and delight them. Not in a sexual way of course as nearly 99% of French men are flaming homoqueers, but rather as a perverse smug expression of their cultural open-minded attitude towards nudity.
Yes the French take much pride in their liberal ideals, as Rihanna topless in Lui magazine can attest. Of course these ideals will inevitably be their downfall, as they continue to allow us righteous Muslims to infiltrate their lands. Soon the only tits you will see in France are the ones us Jihadists have lopped off, turned into spice sacks, and hung from our camels.
Update: Here are 2 more pics from the Lui shoot. Rihanna also showed her ass… we should have known.